Who we are ? 
At www.ineediget.com, we are the premier classifieds platform in San Pedro, Belize. Our mission is to connect people and businesses in the area who want to buy, sell, exchange or are in need of goods and services in a hassle-free, convenient way.
Our platform or APP is completely free and can be accessed from anywhere using a laptop or mobile phone. With just a few clicks, you can browse through our extensive listings of items like furniture, musical instruments, cars, houses, lots, and much more. You can also post your own ads and connect with other buyers and sellers in the area.
We understand that communication is key, which is why we offer multiple ways for you to connect with other users. You can contact them through our website, or connect with them directly through WhatsApp, email, or phone.
At www.ineediget.com, we are committed to providing you with a safe, easy-to-use platform that meets all your classifieds needs. So why wait? Visit us today to start browsing, buying, selling, and exchanging in San Pedro! And if you have any questions or concerns, don't hesitate to contact our friendly customer support team at Https://wa.me/9286157288 or email [email protected].
What We Do ? 
We connect people directly ! 
Are you a world traveler, always exploring new destinations? We understand the thrill of discovering new places and immersing yourself in different cultures. As a family of avid travelers ourselves, we have a deep love for the world and all it has to offer.
However, we have experienced the frustration of being scammed on multiple occasions during our adventures. From overpriced golf carts and haircuts to inflated prices for diving experiences and even simple lunches, we've encountered our fair share of dishonest practices. It took us a while to figure out how to locate suppliers and sellers directly, cutting out the middleman who would double the prices for their own gain.
One common tactic we encountered was the conversion of Belizian dollars to American dollars at a 1:1 ratio, effectively doubling the prices. It was disheartening to see this happening, not only in everyday transactions but even in real estate, where a piece of land worth 50,000 Belizian dollars would be advertised and sold for 50,000 to 60,000 USD.
Moreover, we discovered the challenge of connecting with locals and establishing direct communication. We wanted to bridge the gap and create a platform where travelers like us could easily connect with reliable suppliers and sellers, eliminating unnecessary intermediaries and inflated prices.
That's why we created INEEDIGET.COM. With our app, we aim to bring together travelers and local suppliers, facilitating seamless transactions with transparent pricing. No more confusion or inflated costs. Just a simple click and you can connect directly with trustworthy providers.
We welcome you to join our community and help us grow. Together, we can create a platform that ensures fair and authentic experiences for travelers worldwide.
Sincerely,
Your team at INEEDIGET.COM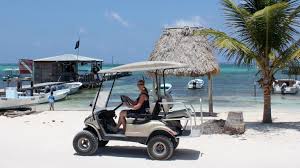 Create Account
Here's a step-by-step guide on how to create an account on the classified ad platform www.ineediget.com: Visit the website: Open your web browser and go to www.ineediget.com. Locate the "Sign Up" or "Register" button: Look for a prominent button or link on the homepage that says "Sign Up" or "Register." It is usually located at the top right corner of the page. Click on "Sign Up" or "Register": Clicking on the designated button will take you to the registration page. Fill in the required information: On the registration page, you will typically find a form that asks for your personal details. Commonly required information includes: Username: Choose a unique username that will represent your account. Email address: Provide a valid email address that will be associated with your account. Password: Create a strong and secure password to protect your account. Additional details: Some platforms may ask for additional information, such as your name, location, contact number, etc. Agree to the terms and conditions: Read through the terms of service or user agreement and, if you agree, check the box indicating your acceptance. Complete the registration: Once you have filled in all the required information and agreed to the terms, click on the "Register" or "Sign Up" button to proceed. Verify your email (if required): Depending on the platform's verification process, you may receive an email with a verification link. Open your email inbox, locate the verification email, and click on the provided link to confirm your account. Set up your profile (optional): After successful registration, you may have the option to set up your profile. This may involve adding a profile picture, a bio, or other optional details that can enhance your user experience. If you prefer to use the mobile app for www.ineediget.com, you can download it using the following links: For Android: iNeedIGet - Android App For iOS: iNeedIGet - iOS App Clicking on the respective links will take you directly to the app's page on the Google Play Store or Apple App Store, where you can initiate the download and installation process on your Android or iOS device. Once you have created an account or downloaded the mobile app, you can start exploring www.ineediget.com and begin posting classified ads or interacting with other users on the platform. Remember to follow the platform's guidelines and rules for posting ads and engaging with other users to ensure a positive experience for everyone.
Post your Ad
Here's a step-by-step guide on how to post an ad on the classified ad platform www.ineediget.com: Log in to your account: Visit www.ineediget.com and log in to your account using your username and password. If you don't have an account, follow the previous instructions on how to create one. Navigate to the ad posting section: Once you're logged in, look for a button or link that says "Post an Ad" or something similar. It is usually located on the homepage or in the navigation menu. Select a category: Choose the appropriate category for your ad. Common categories include vehicles, real estate, jobs, services, electronics, and so on. Selecting the right category ensures that your ad reaches the relevant audience. Fill in the ad details: Provide all the necessary information about your ad. This typically includes: Title: Create a catchy and descriptive title that accurately represents what you're advertising. Description: Write a detailed description of your product, service, or whatever you're offering. Be clear, concise, and highlight the key features or benefits. Price: Specify the price if applicable. You can also indicate if the price is negotiable. Contact information: Provide your preferred method of contact, such as email, phone number, or any other relevant details. Make sure the contact information is accurate and up to date. Upload images (if applicable): If you have relevant images of the item or service you're advertising, you can typically upload them to enhance your ad's appeal. Click on the "Upload Images" or "Add Photos" button to select and upload your images. Add additional details (optional): Depending on the platform, you may have the option to add extra details such as location, dimensions, condition, brand, and other specific information related to your ad. Fill in these fields if applicable. Review and publish: Once you have provided all the necessary details, review your ad to ensure accuracy and completeness. Check for any errors or typos. If everything looks good, click on the "Publish" or "Post" button to submit your ad. Confirmation and payment (if applicable): Some platforms may require you to confirm your ad posting or make a payment if you're posting in a paid category. Follow the instructions provided by the platform to complete this step. Manage your ad: After posting your ad, you can typically manage it from your account. This may include editing, renewing, or deleting the ad as needed. You may also receive inquiries or messages from potential buyers or interested parties through the platform's messaging system. Remember to adhere to the platform's guidelines and rules for posting ads to ensure a positive experience for both yourself and other users. Please note that the specific steps and features may vary slightly depending on the design and functionalities of www.ineediget.com, but these general instructions should guide you through the process of posting an ad on a classified ad platform.
Get Offers
If you want to promote your ad on www.ineediget.com, here are some suggestions to reach a wider audience: Social Media Promotion: Facebook: Share your ad on your personal Facebook profile and relevant buy/sell groups or community pages. Consider boosting the post or running targeted ads on Facebook to reach a larger audience. WhatsApp: Share the ad link with your contacts, friends, and family via WhatsApp. You can create a broadcast list or share it in relevant WhatsApp groups. Instagram: Create an eye-catching image or video related to your ad and share it on your Instagram profile. Utilize relevant hashtags to increase visibility. Twitter: Tweet about your ad with a brief description and include relevant hashtags. Mention any special offers or key details to attract potential buyers. Online Classifieds: Utilize other popular classified ad platforms to promote your ad, such as OLX, Craigslist, or local classifieds websites. Adapt your ad to fit their specific requirements. Word of Mouth: Inform your friends, family, and acquaintances about your ad and ask them to spread the word to their contacts who may be interested. Offline Promotion: Create flyers or printed ads with tear-off tabs containing your ad details. Display them on community bulletin boards, in local stores, or other public places where potential buyers may frequent. Email Marketing: Send an email to your contacts, including a brief description and the link to your ad. Encourage them to share it with anyone who might be interested. Collaboration: Partner with influencers or content creators in your niche who have a significant following. They can help promote your ad to their audience through blog posts, videos, or social media shoutouts. Remember, promoting your ad requires active engagement and utilizing various channels to reach a broader audience. Be strategic in targeting your potential buyers and focus on platforms or communities where they are most likely to be present. If you would like assistance with promoting your ad on different platforms, you can consider using online advertising services, social media marketing agencies, or freelance marketers who specialize in ad promotion. They can help you reach a wider audience and optimize your promotional efforts. Best of luck with promoting your ad on www.ineediget.com!
Sell Your Item
it's important to exercise caution when purchasing products or services online. Here are some tips to help you find a reliable supplier or make safe transactions: Research and Verify: Conduct thorough research on the supplier or seller. Look for reviews, ratings, and feedback from other customers to assess their reputation and reliability. Verify the legitimacy of the supplier by checking if they have a physical address, contact information, and a professional website or online presence. Communicate and Ask Questions: Contact the supplier directly and ask any questions or concerns you may have about the product or service. Clear communication helps establish trust and provides valuable information about their professionalism and responsiveness. Request Samples or Demo: If possible, ask for samples or demos of the product or service before making a purchase. This allows you to evaluate the quality, functionality, and suitability for your needs. Secure Payment Methods: Use secure payment methods that offer buyer protection, such as PayPal, credit cards, or reputable escrow services. Avoid making payments through insecure or untraceable methods like wire transfers or money orders. Escrow Services: Consider using an escrow service for high-value transactions. Escrow services hold the payment securely until both parties are satisfied with the transaction, providing an added layer of protection. Read Terms and Conditions: Carefully read and understand the terms and conditions of the transaction, including return policies, warranties, and any guarantees provided by the supplier or seller. Trust Your Instincts: If a deal seems too good to be true or if something feels off, trust your instincts and proceed with caution. If you have doubts or concerns, it's better to err on the side of caution and explore other options. Remember, it's essential to use your judgment and take necessary precautions when making online purchases or engaging with suppliers. By following these tips, you can minimize risks and increase the likelihood of a successful transaction.
Got the products delivered in our doorstep quickly, the customer support was super helpful and they answered all my queries in time. Highly recommended!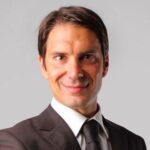 David Lee
CEO, TechHb
Got the products delivered in our doorstep quickly, the customer support was super helpful and they answered all my queries in time. Highly recommended!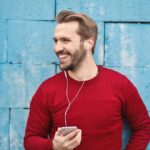 Tom Steven
Freelance Designer
Got the products delivered in our doorstep quickly, the customer support was super helpful and they answered all my queries in time. Highly recommended!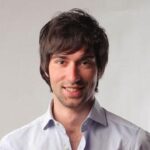 Mike Hussey
Journalist, NewAge